Our TCM Doctors, Zhongfang Pure Chinese Medicine Hospital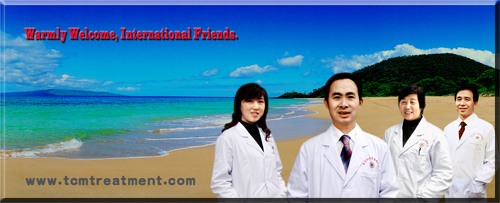 Dr. Peng Xianhua, born in the year of 1968, as the Chief of the Medical Department of Zhangfang Pure Chinese Medicine Hospital, is a licensed medical practitioner of Traditional Chinese Medicine (TCM). He is good at English and received Test for English (CET) 6. He has been working clinical practice about 20 years. As a family of Traditional Chinese Medicine for generations, Dr. Peng, influenced by his grandfather and father has been comprehensively studied the theory of Huangdi Neijing, Shanghan Zabing Lun (Treatise on Exogenous Febrile Diseases and Miscellaneous Diseases), Febrile Diseases and Jinkui (Golden Cabinet). He has great experience of treating diseases of paediatrics, gynaecology and internal medicine, especially having unique understanding about difficult and miscellaneous diseases of TCM internal medicine. He has been judged to be the most studious doctor in our hospital for many times.
Dr. Wu Junhua, Practicing Physician of Chinese medicine, born in August, 1967. He graduated from Beijing University of Chinese Medicine, who attended academic exchanges six times in the Great Hall of the People. Dr. Wu published more than 30 academic theories in many core medicine magazines in China, such as Celebrities Roll of Chinese Medicine, Outstanding Medical Specialists of Modern Chinese Medicine, etc. He earned such honorary titles as Medical Specialists of People's Republic of China and Health Counselor of Oversea Chinese People in the World. He tries to seek the disease root by the four diagnostic methods of inspection, auscultation and olfaction, inquiry, and pulse-feeling and palpation. He also uses Eight methods to adjust the balance of Yin and Yang to treat many patients with chronic and difficult diseases, such as headache, toothache, chronic bronchitis, nephritis, and chronic prostatitis.

Dr. Luo Jundong, born in March, 1949, is a experienced licensed medical practioner of traditional Chinese medicine (TCM). After graduating from Hunan Institute of Traditional Chinese medicine, Dr. Luo, as a leading doctor in TCM has been engaged in clinical work in the Worker's Hospital of Hunan Xiangwei Limited Company for more than 30 years. In November, 1986, Dr. Luo took part in "Five Yun Six Qi" Training in Nanjing, which was held by Nanjing TCM Institute. And he attended the senior seminar held by Beijing Academy of Traditional Chinese Medicine in 1991.
Dr. Luo has published more than ten pieces of research papers about TCM. One of them, the Research of Fengdi Soup's Effects in Chronic Dysentery in 138 Treating Cases, was awarded the first prize in the National Special Formula Special Medicine Rating Meeting in 1991. The Fengdi Soup formula has been recorded in TCM Odd-Ingredient Prescription.
Dr. Luo specializes in the treatment for rheumatism, diabetes, coronary heart disease, cerebral infraction, hemiplegia, acute and chronic hepatitis, peptic ulcer, infantile malnutrition and child cerebral palsy, cervical spondylosis, scapulohumeral periarthritis and herniated disk. He also has rich experience in treating chronic pelvic inflammation, infertility, and habitual abortion, especially in fetus protection treatment. Dr. Luo is skilled in acupuncture, massage, skin-scraping and blood-letting therapy etc.
Doctor Xiang Changqing, born in the year of 1960, was born in a family of Traditional Chinese Medicine. He graduated from Huaihua Medical College of Traditional Chinese Medicine. He has been doing clinical practice and research for more than thirty years. Under the guidance of his father, an experienced and well-known TCM doctor, and with painstaking studying of TCM theory as well as these classic formulas of famous and experienced TCM doctors around China, he perfectly applies them into clinical syndrome differentiations. He has compiled a book, named The Bright Mirror For TCM Doctors, which is very popular at present. In addition, he has published many academic papers. Integrating the essence of ancestors and drawing on their successful experiences, he successfully invented several national patents for the treatment of prostate glands and cosmetology freckle-removing.
In the long-term clinical application of traditional Chinese medicine, he achieved gratifying curative effects on the treatments for gynecological disease, infertility, uterine fibroids, and endometriosis. He has brought hopes for many infertile couples. The doctor committed himself to many years of research and exploration on neoplastic diseases. He has treated several patients with uterus cancer from Hunan, Guangdong and Guizhou Provinces. Long term clinical experiences, careful treatment as well as the application of TCM are the foothold for Doctor Xiang Changqing to take the road of healthy, non-toxic and no side effects treatments.
Dr. Xiangle, 28 years old, was born in a family of traditional Chinese medicine. He graduated from traditional Chinese medicine department of Changsha Medical University. He has been engaged in clinical work and TCM syndrome more than ten years, studied with the TCM famous senior doctor Xiang Tongjin in Hunan province from his childhood and studied intensively the theory of traditional Chinese medicine for many years. Dr. Xiang Tongjin often used the classical prescription of many famous and experienced TCM doctors around China to guide his clinical syndrome differentiations. Inspired by this, he has unique understanding about the TCM treatment for prostatitis, cancers, rheumatism, gout and some other chronic diseases; the treatment effect is very good. Now he is our province outstanding young TCM doctor.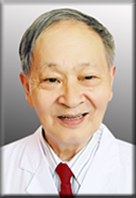 Dr. Xiang Tongjin was born in a well-known TCM family in Hongjiang, Hunan Province, in 1937. Trained in Sichuan TCM College in 1964, he is now the chief TCM doctor (professor). Working in Huaihua area, he has served as director of TCM hospitals for many times. Because of his excellent performance, he was invited to the hospital in No. 27 district in Zhengzhou city, Henan province, to lead the treatment for difficult diseases and male diseases. Up to now, he has engaged in TCM treatment and research for chronic diseases for nearly 40 years. At his old age, he has been named one of the one hundred old Chinese TCM outstanding doctors. He also served as the director of Difficult Diseases Research Institute of Huaihua city, Hunan Province, and the general counsel of TCM clinical of our hospital.
Dr. Xiang Tongjin is good at hepatobiliary diseases and complications, and proposes the cholecystitis is an inflammation by invasion of bacteria, calculi, and chemical factors in biliary system, which cause all kinds of pathological changes of disease in part or the whole body. At the same time, he also made achievement in research of male diseases such as asynodia, prospermia, spermatorrhea, sterility by abnormal sperm, and prostate, and intractable chronical infect in genito-urinary system, and sexual transmitted diseases. For decades, he has cured odd and difficult male diseases in nearly ten thousand cases, and received several thousand of thanking letters from patients all over the country.
Since childhood, Dr. Xiang Tongjin began to study TCM and Chinese herbals with his grandfather, and combined Chinese herbal medicine for the treatment of miscellaneous diseases. He thinks the human body is an organic whole, any viscera lesions can be manifested in the skin and Qiqiao, such as long-term suffering from hypertension, heart disease, tinnitus, dizziness, memory loss; blurred vision by liver disease, mental depression, diabetes mellitus, low body resistance, easy to catch a cold and rhinitis, etc.
Dr. Xiang Tongjin published more than 50 articles in professional academic papers, and published works in total of about forty thousand words, such as"Monographs of Traditional Chinese Physicians", "Male Diseases", "On Old-age Life", "Clinical essentials", "Prescriptions Essences". He chief-compiled 2 academic monographs, and won 2 awards in the provincial and prefectural research, and 8 patents. He went to Beijing, Shanghai and Nanjing many times for nationwide Chinese medicine academic exchange and discussion. Also in the National Journal of traditional Chinese Medicine published "Milt Xing Yang Decoction in Treating Intractable Impotence 100 cases", "Self to the Treatment of Abnormal Sperm's Disease Caused by Wuziyanzong Pill 48 Cases of Infertility Experience", "Traditional Chinese Medicine for the Clinical Analysis of Premature Ejaculation", "TCM Treatment of Condyloma Acuminatum" etc. He had invented "Treatment of Rhinitis and Pharyngitis"by patent. It is found in recent years' domestic clinical application and follow-up observation, the prescription collocation is reasonable, easy to absorb, curative effect, no recurrence and no toxic side effect. It is currently one the most used ideal new special patent medicine for the treatment of nasal pharynx and throat. Dr. Xiang's life principle is "live, learn and write to bring happiness to others and comfort yourself".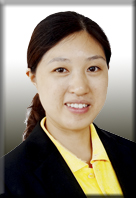 Dr. Shan Guofang (Christal), born in the year of 1982,as the vice-president of Zhangfang Pure Chinese Medicine Hospital, is a licensed medical practitioner of Traditional Chinese Medicine (TCM). She graduated in the year of 2000 from Hunan Chinese Medicine Univesity, with the major of clinical speciality. Specializing with the treatment of neurology and chronic and difficult diseases with TCM, she has been engaged in clinical work for more than 11 years. In the year of 2003, Dr. Shan went for advanced studies about Shi-Style Acupuncture Treatment for Weight Loss in Aimin Weight Loss Hospital in Tianjin Province of China. After two years of hard work with the study of Chinese Medicinal Herbs, she has gained the practitioner certificate of material medic of TCM.
Professor Dr. Zhang Xiukui, the chief physician of our hospital. She is a member of the National TCM Institute. She is the director of TCM out-patient department in our red cross hospital and is one of the person in charge of our experts team. Dr. Zhang graduated from Hunan traditional Chinese medicine college in 1968. She is well-experienced with 38 years clinical practice. Dr. Zhang specializes in internal medicine, gynecology and children's illnesses, etc. Especially, she has some remarkable achievements on the treatment for cyst of kidney, uterine cyst (cystic ovary), cyst of adnexa uteri. She is also good at acute and chronic nephritis, gastritis, gastric ulcer, hepatitis, bronchitis, emphysema, coronary heart disease, cerebral thrombosis, endometritis, adnexitis, pelvic inflammatory disease, obstruction of the Fallopian tubes, etc. Dr. Zhang has published more than 10 pieces of research papers in various medical magazines.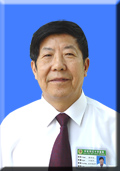 Professor Dr. Yan Zaoming, the chief TCM advisor of our hospital. He was once the Vice President of a Chinese medicine hospital and he was also a member of the National TCM Institute. At present Dr. Yan is the director of TCM department in our red cross hospital, playing a leading role in academic field.
Dr. Yan graduated from Hunan traditional Chinese medicine college in 1966. He was the student of the old famous doctors Tan Riqiang and Tan Chuli. Dr. Yan has special views in clinic practice and he has successfully combined with Chinese medicine and western medicine in the treatment. With more than 40 years clinical practice, Dr. Yan accumulates plenty of experience in clinic treatment. He specializes in internal medicine and gynecology, etc. Especially, he has achieved some remarkable treatment effects on the diseases such as ALS, MS, thalassemia, infertility, cystic ovary, chronic nephritis, chronic headache, migraine, chronic bronchitis, and lupus, etc.
With serious working style, high responsibility and experienced skills, Dr. Yan has become one of the most famous and most popular doctors in our city and he also received good compliments from the overseas patients.
Dr. Yan has published more than 10 pieces of research papers in various medical magazines and frequently attended national academic conferences. For these 40 years, Dr. Yan has been awarded the titles of the excellent medical worker and advanced individual, etc.