Tcm school
This is the good beginning in China to introduce Chinese medicine in English for international students, western doctors and any other people who are interested in TCM.
In May, 2017, our hospital was awarded the "International Exchange Base Of TCM Culture Of Hunan Province" by the "Foreign Affair Office Of Government Of Hunan Province".
In June, 2023, our hospital was awarded the "International Talents Training Base For Traditional Medicine" by BCICH (Brics Committee For International Cooperation Healthcare), i.e., www.bricshealthcare.com
You are welcome to attend our 2023 TCM International Training Program and TCM Tourism.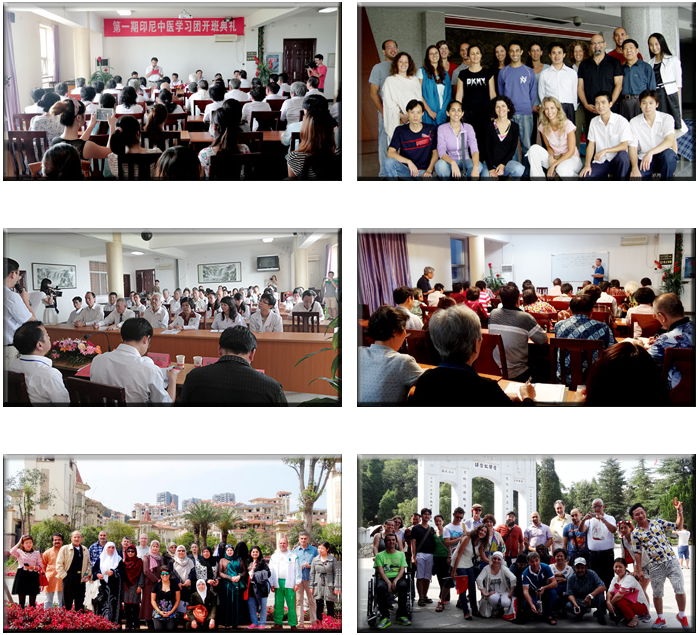 Our student groups from Isreal, Indonesia, Algeria, etc.
Our hospital is just where to learn real TCM, to improve your TCM, and to become a more knowledgeable TCM doctor! The licensed western doctors are also welcome to learn acupuncture, herbs, tuina and TCM treatment skills in our hospital.
Pure English teaching program.
One student, big or small group of students, all welcomed.
Flexible study programs to meet the requests of you.
Professional and considerate teaching staff.
Low costs here for everything.
No demands as to your educational background and specialty. Anybody should understand English.
"Taking-a-look tourism project" (what is TCM and how TCM works) available too.
Also we offer Chinese Program if you want to learn Chinese.
2-weeks-simple-study-programs available including foot massage, TCM cosmetics, acupuncture weight-reducing, scrapping (guasha), or cupping.
Nice to see you in Zhongfang soon!
Hospital Address:
Zhongfang Pure Chinese Medicine Hospital
(Former Zhongfang Red Cross International Hospital),
Dangui Road, Zhongfang County,
Huaihua City, Hunan Province,
China. 418005
Contact Tel: 86 745 2813385 or 86 745 2813387 (from 9:00am to 17:00pm China Time)  
Email: student@tcmtreatment.net
student@tcmtreatment.com

In the middle of March, we came to the countryside to enjoy the scenery with our overseas friends.  

In the second half of February, we came to Huaihua South High Speed Train Station to meet friends from the Middle East.  

On 30th January 2019, a seminar and dinner banquet on TCM and introducing Zhongfang Red Cross International Hospital as the leading hospital in TCM Treatment was held in Alwelaya DIWAN Salwa city, Kuwait. The attendance was more than 60 gentlemen.  

The students group from Canadian College of Naturopathic Medicine came to our hospital for one month's TCM Internship.  
Graduation Ceremony and farewell dinner for the French student Group.  
Some of our international friends went to Phoenix City on the last weekend of July, they are from South Africa, France, Kuwait, Saudi Arabia, Qatar, Greece, Austria, Pakistan, Algeria, Nepal and etc.  

In early July, some of our international friends went to Zhijiang to enjoy the night scene.